Get Better Landscape Paintings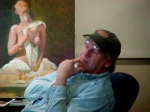 Hi, I'm Daniel Edmondson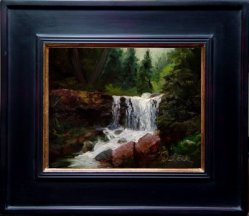 I studied art in college and took tons of classes and workshops over the years but I kept getting frustrated and was feeling like I wasn't getting it and getting better as quickly as I wanted to. So I ended up developing a system on my own that really helped me learn to paint and get better with painting and get into galleries and win shows. I took this information in this system and created a teaching course that has been really valuable to thousands of people.*
These are some of the many problems I had:

--> I was Seeing other people get better but feeling like I wasn't getting it
--> Not mixing the colors I needed
--> The teachers kept talking but I never felt like they were really explaining it...it was just "Do this... Do that..."
--> The teachers were correcting my drawing problems but not really teaching me how to paint
--> not knowing when to stop and overworking and ruining a good painting


I figured out what to do and this is how I did it:*
What you will get to paint in this course: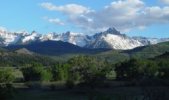 see bigger photos below + 2 more
Get "Free Painting Tips" weekly and

"7 mistakes handout"

you can Just unsubscribe anytime if you don't like the tips
Preview of Painting #1
actual online version and DVD version larger and higher quality
10 different DVDs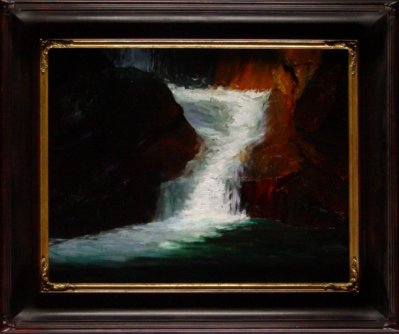 10 DVDs take you from start to finish for each of the ten paintings presented. You get to jump right in and create a beautiful painting start to finish your first day (yes, even today!). No boring lectures on theory…all is explained to you, as you are painting each of the paintings in terms that relate directly to the painting you are working on. Then 10 videos on how to sell your paintings online.
Special rare bonus: you get interact with the artist Daniel Edmondson with questions and get video critiques of your paintings if you want them.
(additional Bonus just added: Videos on how To sell paintings on the internet...How Daniel Edmondson sold over 250 paintings in one year on-line through eBay and off a blog you will learn how to set up too)
Learn how to translate
You will learn how to translate what you see instead of just copying what is in front of you. This is what all top professional artists do to create that special magic you see in their paintings.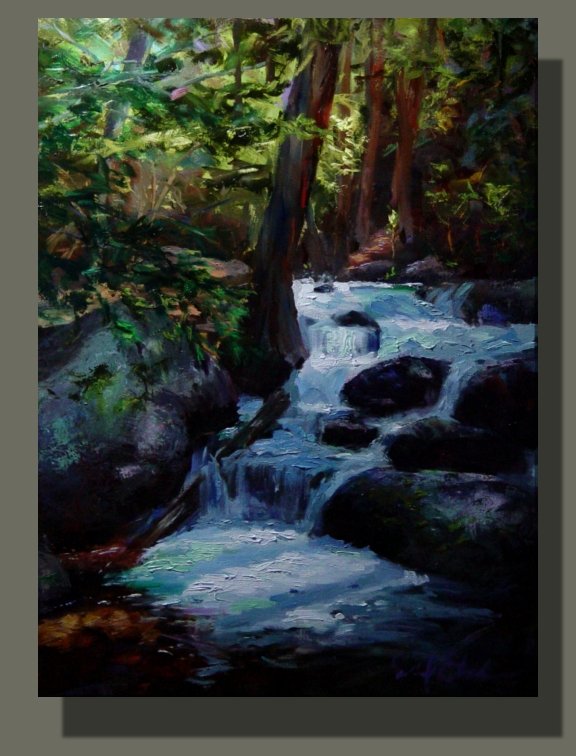 You will discover the secrets of how to keep it simple and have fun start to finish throughout the painting process.
E
asy to understand concepts you probably have not heard before
This course is designed for everyone with easy to understand concepts you probably have not heard before. Beginners get the information fresh and undiluted and the more experienced painter will get the treat of all those ah hah moments that comes when an elusive concept becomes clear as mountain water.
Printed materials to go along with the lessons to help clear-up any reoccurring problems artists are having.
No questions asked money back guarantee: Watch the first DVD and if not thrilled with the information provided just return the DVD & the remaining unopened 9 lessons for a full refund including shipping charges.
About Master Artist Daniel Edmondson
"You must look beneath the surface of the varnish and layers of paint into the intricate creations of Daniel Edmondson. Whether it be the fluidity of a bouquet of delicate flowers transitioning on to a contrasting weather beaten board in the classic chiaroscuro style that echoes of Rembrandt or the beauty of a ballerina who seems melancholic yet, in the next minute, seems to smile much like the soft Spumato style of Leonardo's Mona Lisa." This is the best part to be able to study with an artist of this caliber is rare indeed.
Go from middle of the pack to TOP of your CLASS in 10 DVDs and 10 Paintings!
People have reported seeing an improvement in their very first painting the very first day.
How the 10 DVD 10 Painting Landscape course works: - Once you invest in the course you will receive by email Photos of the landscape, not only a photo of a landscape but close-ups of the important features of the landscape or even different angles. These photos will be ready to print either from your printer or from your local photo store or drug store. You also can work from your computer monitor if you prefer. This is so you can start right away. You will receive photos each painting for the 10 paintings. - You will receive online Videos and DVDs by mail for each lesson (you will get all 10 DVDs right away in the mail)
The course is completely self paced...you will get the DVDs in the mail usually within a week and I will email out the reference photos/videos every time you complete the previous lesson. For example I had one woman so excited about the course that she finished it in 4 weeks and a traveling business man who took 11 months to do it...most take a little longer than 10 weeks but you choose how fast you want to work. You can even get it now and lock in the lowest price and wait until after the holidays to start.
These are the 10 Landscapes you will be learning to paint.

Aren't they just beautiful

Instruction and concepts on:

Brushstrokes, Styles of painting, color mixing made easy, Composition, setting up your art space/Studio, Alla prima wet into wet techniques, Layering techniques, Toning and priming canvas or boards, How to know when a painting is finished, how to price your work, making things turn and look dimensional how to pick subjects to paint, how to get over blank canvas paralysis and start painting, what colors and tools to use, mediums and thinners, how to use acrylics, palettes, other materials, canvas and panels when to use which, clean up after painting, different types of brushes and what they do, photographing your art, scumbling, thick paint (impasto) vs. thin, how to loosen up, your process and rituals, light and shadow painting, loose painting and impressionism, painting texture, highlights and accents, eye path and movement, color charts, hue and saturation of color, how to work from photos, finishing and varnishing, perspective when is it important and when can it be ignored, focal points and center of interest and tension, starting methods, massing, line drawing with paint, how to make things look brighter or more colorful, cleaner richer, Much more...and you will know how to paint landscapes.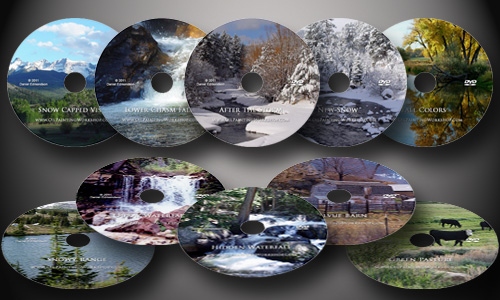 Here is what you will get:

10 DVD 10 Painting course and access to Online versions too. You Get all 10 DVDs at once
Bonus #1: 10 - Optional Painting critiques and Q&A by Daniel Edmondson
Bonus #2: Videos on how to price and sell your paintings online through eBay or a Blog and this is where Daniel Edmondson reveals his secrets on how he sold over 200 paintings online in less than a year
Limited time offer
only 2 payments of $97 (includes shipping to US)*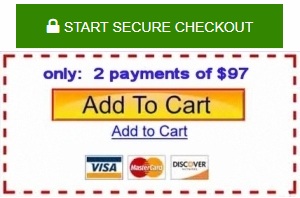 you will only be charged one payment of $97 now and one in 1 month.
OR
save $2.05 with Single payment option $179 plus S/H of $12.95
*NO HASSLE 30 DAY GUARANTEE: Watch the first lesson and if not happy with the information provided just return the DVD within 30 days & the remaining unopened 9 DVD lessons for a full refund including shipping charges.
-->international Shipping: there is an extra $10 US fee for overseas shipping: international orders click here
if you want to send a check or want a payment plan just drop us an email.
CONTACT:
Edmondson Studio
8156 South Wadsworth Boulevard Unit E - 462
Littleton, CO 80128
attn: Sales: Jerylynn Edmondson
(970) 980-3123 email: Edmondson Studio info@edmondsonstudio.com
if you don't do anything else at least get "Free weekly Painting Tips"
click here
*disclaimer: Even though some people do get better at painting, make more sales, and become better artists from my product, I simply can't guarantee that you will get better at painting, make more sales, and become a better artist. In fact, you may get worse from watching me. I think that it would be extremely difficult to watch my DVDs and online videos and get worse rather than better but I have to say that it can happen.
Dan's Student Comments
Dear Dan, I am loving your Landscape Course, and have learned so much
from your lessons and tips ! Your genuine caring and ongoing help is
amazing ! Your course is simply a GREAT deal ! Thanks so much for
everything. Diana Charlotte, NC
Dan, You have helped me so much with your landscape videos to tune my
eye for line drawing and to hone my skills in getting the color right.
I want to continue working with you. Thanks so much. John Wendling
(jswendlingart
.com) Salt Lake, Utah
Dan, I have learned more from your CDs, & landscape & still life
series than anything than any thing in my 30 years of painting. I have
always looked forward to your weekly painting tips & have saved every
one of them. I have read books & online materials but I have never
learned as much as I have from you! I am. Genuinely proud of my
paintings because I have out into practice the points you have made. I
think one of the biggest values of your course us the critiques you
have offered & hearing your voice as you point out the areas I can
improve. You are so personable! Thank you over & over. I don't want
your courses to end. Please keep them coming!! Shareen Keller Nampa,
Idaho
Hi Dan,
I wanted to let yo unknown that I entered one of the paintings that I did from your landscape course in the Fall Art Show of the Paulding Fine Art Association, and won third place in the "Paintings"'category!
-Mike Strickland
Dan, I have looked for an instructor who would give me the opportunity
to paint with instruction at every point that I need it. I "rewind" my
DVD at any point to get the tip and see a color or brush stroke, which
is impossible in a classroom setting. I enjoy the helpful tips and
analyze the brush strokes with each painting. I especially find it
helpful when you discuss the brushes you use, your pallet and how to
maintain equipment correctly. It is so rewarding to have my own
"personal" instructor whenever I want to visit you! Your course is
helping me become the painter I want to be! Barb Surprise, AZ
Dan, I,love your easy to understand painting course and tips. What I
really like is your constructive criticism that shows me the good as
well as areas that need more growth. Your honest encouragement is so
appreciated. Sharron White Garland, TX
Dear Dan, I am writing to tell you how much I am enjoying my Still
Life and Landscape courses. Being new to painting, I must say that
your teaching has made a tremendous impact on my abilities. I am one
of those who has never been to art school, nor taken any other
courses. I do watch films, and read from books, but for the most part
you have taught me nearly everything I know! Your teaching style is so
friendly and informative, and your critiques are invaluable to me
because I receive quick feedback and am able to make the necessary
changes when needed. You are a great teacher, and you go out of your
way to encourage and build my confidence, and from what I have heard
from others, finding that quality in an art teacher is rare. I
consider myself blessed! Lisa Wells Sapulpa, Oklahoma
Dear Dan, I learned so much from both your still life and landscape
DVD's - and especially appreciated the feedback on my paintings each
week. The lessons are clear and you take the time to explain the
painting process in great detail. I could see an improvement in my
work almost right away. Great lessons! Janet Bonneau Fairfax, VT
Hi Dan, I appreciate your teaching method and the fact that you are
vocal throughout your demos. All of your demos are simply expressed
defining colors being used and techniques applied for the end result.
John Hudson, Massachusetts
I am just beginning your land scape class, but Know I will find it to
be every thing I hope it will be just as the weekly tips has been.
Luck to your new project. Barbara Nunham Pentwater, Mi.
I have both your still life and landscape courses. I especially love
the painting tips you give while painting on the DVDs. It's like
having you there personally while painting. Sondra Becchetti Buckeye,
AZ
I was so happy to come across your painting lesson series. I had not
painted for a few years and the series is just what I needed to get
going again. I love your style of painting and your paintings are
somewhat of a masters level. I feel blessed to have this level of
professional instruction. Your method of teaching is easy to follow;
your instructions are step by step and spoken in a way to make the
process fun that counters the stress of making mistakes. Thank you so
much for sharing your knowledge and setting up the platform to do so.
Karla Mira Loma, CA
Where can I begin? The courses are more than could be expected. The depth of explanation you do is so helpful that it makes painting fun instead of painful. Your work is beautiful. Your ability to explain the mysteries of painting enabling us to get a recognizable canvas. I never expected to come away with so much helpful information. Thank you for time you give us each week. Sue Stork Howell, NJ, USA
When life keeps me away for the canvas for too many days in a row, Dan's dvd's give me a starting place to jump back in. So helpful to have in my toolkit. Sherree McKellar Kailua, Hawaii
your course took my art to a level that I didn't think I had in me. Ted LaPlante feasterville pa USA
Dan Thank you for sharing your expertise in your DVD courses (Still
Life and Landscape) and your tips, you have given me the confidence to
enter my finished workshop products and my own paintings into shows
and I have been very successful with my sales. The courses have been
very informative and the best value in a DVD series that I have done
to date. I am looking forward to what you have coming next. Thanks for
sharing. Tami Field Alliston, Ontario Canada
Dan, I have learned so much from your course. It is just amazing how
much I have improved with the help of your courses. You provide so
much information, and I love your style of talking to us as you paint.
Really feels like we are in class with you. Ellen Cloudy Eagle River,
Alaska
Dan, anything more I would say would be a repeat of the comments
above. Will continue working with the course I am working on. Helene
Volkman Westlake Village, CA
Dan, I have been a serious painter for many years. When I started and
finished your course I felt a new freshness and excitement I had lost
somewhere along those years. Thank you for showing me that freshness.
Patricia Lein Rio Rancho, New Mexico
Dan, I have completed both your still life and landscape courses. What
a wonderful experience and my work has improved so very much I don't
know where to begin. Your videos are very thorough, explaining how you
do the painting, but encouraging us to do it our way and just have
FUN. You gave me the confidence to just lay down that paint and create
beautiful paintings. Your critiques are so helpful with suggestions to
improve my work, but always with positive words that inspire. I look
forward to more new lessons from you...can't wait!!! Carol Hart Plant
City, Florida, USA
dan, I love how you give up all your secrets..many teachers hold back
but not you..from the colors you use to the little things..good on ya!
susie gregory columbus, indiana
Dear Dan, Before learning oil painting from you, I had been learning
Chinese color painting for more than eight years. I think you are the
best initial teacher in my oil painting career. Your videos on still
life, landscape and figure painting are wonderful. In the videos
course, you teach me how to use brush stroke, and address the margin
before finishing the paintings, as well as give me some good tips and
nice ideas. I had finished all the courses including still life,
landscape and figure painting from you. I had hold a solo paintings
exhibition on April ,2013 in Taiwan. I put some parts of my works in
the following website http://liaw.
rumotan.com/ to share the peoples
who are interested in paintings. Actually I had sold some of my works
since this exhibition . I learned much from you, I think you are my
teacher forever. Chinese proverbs said "If you are my teacher for even
one day, you will be my teacher all my life. Sincerely yours, Kwo-Jen
George Liaw Taipei, Taiwan Kwo-Jen George Liaw Taipei, Taiwan
you were a standout when I was looking for help with landscape painting. You offered so much without the surrounds of gimmickry. Mary
I am enjoying working through the Still Life and Landscape courses and
am always surprised at how many tips and ideas you pack into the
online videos, email links and DVD demonstrations. I have fantastic
notes that I've written down and keep in a binder. When I need a quick
reminder, I just flip to the TIPS section and can find it along with
hundreds of other great tips and ideas. Your course has been amazing
for so many reasons that I can't name them all, but I have to say;
with all the information you pack into teaching the Still Life and
Landscape courses - the value is truly amazing. I'm really learning a
lot. Thank you for making the courses fun, exciting and easy to
understand. Angela Thoma Sweet Home, OR USA
I appreciate the manner that you going into shadows. It has made a
hugh difference in my paintings. Also, how you compose your
composition. Everything that you present helps me be a better artist.
Thank You. Barbara Abraham Alhambra, CA 91803
I have the still life and landscape and they are the best. You go in
depth on each on of the lessons.... Virginia Reinhart Virginia
Reinhart Louisville KY and Xx
I'm an experienced painter and appreciate your practical insights.
They are helpful at keeping my imagination involved when sometimes my
brushes may have to sit idle. I love being inspired. Thanks Dan, your
like a brother that loves to share painting secrets which gives me an
edge most people would give just about anything to have. Ann Woolsey
Sellersville, Pa
Your instruction and guidance has become a part of my daily routine. I have watched my paintings come to life as I apply your tutorage to my work! I watch the videos and listen to your tips, feeling as if I am part of an artists community and my paintings are blossoming with richness, depth and emotion. Thank you for giving us so much for such a reasonable price. I have never had formal art lessons, but I know that I would have spent a lot more money for a lot less learning than you have provided. Thank you again for all you have given us, your students. Patti Williams Trophy Club, Texas
You are a fabulous artist, teacher and I learn so much from your remarks and videos--even thought I paint mostly in watercolor- I learn shadows, lights,set-ups, composition tips, marketing tips. cdculbertson@
comcast.net Tucson, Arizona
Your courses have inspired me. They are easy to follow and end up with great paintings. I have tried other courses without any luck. By far the best teacher out there. Thanks Dan!. Loretta birmingham al